Sheridan's awesome Beef Stew!
Greetings,
It is a beautiful Spring day in Johnson City, Tennessee! Mona Lisa's is serving Sheridan's awesome Beef Stew!
We also have
 Spinach Artichoke soup and Potato soup.
The Special sandwiches today are Banh Mi, Italian Meatball, Meatloaf and Cubans. We have Pesto Chicken Salad, Tuna Salad and Shrimp Salad, all served with fresh Organic Greens from our garden! Try our vegetarian specials or our Gluten-free noodle bowls. We have home made gluten free bread today!
Gelato flavors include Mango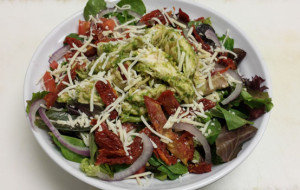 , Cherry Gracia, Chocolate Chocolate Chip, Custard Eclair, Lemon Ice, Blood Orange, Almond Joy, Mint Chip, Green Tea and so many more.
We are serving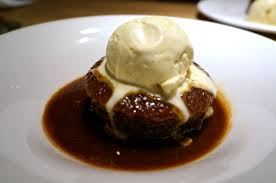 Sticky Freakin' Toffee today with a small scoop of French Vanilla Gelato (or any other of your choice). You are in for a crazy flavor explosion in your brain.
Gelato is ice cream, the healthiest and most delicious in the world! It is half off today with the purchase of any meal when you mention this post. Encourage folks. Eat healthy!